"30 by 30" is a commitment to protect or conserve at least 30% of the planet's land and oceans by 2030. It was supported by over 110 nations at the Kunming-Montreal COP15 Summit in 2022 as a critical part of a coordinated global response to the twin emergencies of climate change and biodiversity loss.
It sets an ambitious but essential target given that only 15% of land, 15% of freshwaters and 8% of our oceans are currently protected. The challenge of safeguarding sensitive areas at this scale requires private and public sector organisations to partner and collaborate to find new and innovative approaches to support those taking action and making an impact on the ground.
One of the first countries to make the commitment was Scotland. NatureScot, as Scotland's Nature agency is on the front-line of realising the commitment, with responsibility for protecting millions of hectares of land and sea from damage, preserving sensitive areas and safeguarding biodiversity.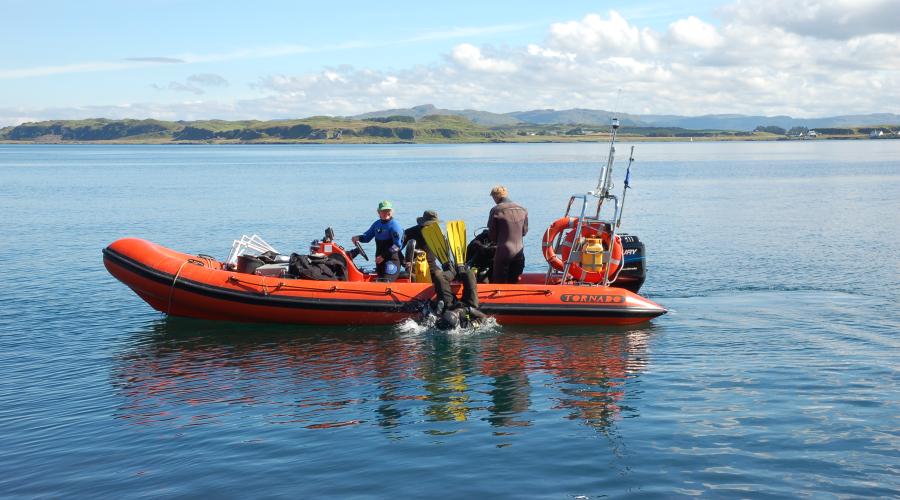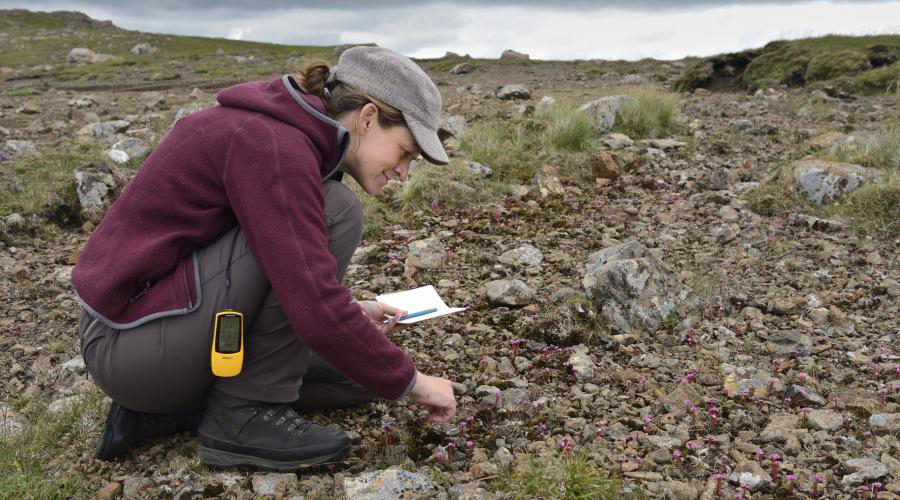 As part of its response to these challenges, NatureScot recently set a CivTech Challenge, calling on technology innovators to help them better understand and manage protected areas by unlocking the potential of new data and emerging technologies.
The resulting CivTech Challenge saw industry leaders in geographic information systems (GIS), data science and AI from Informed Solutions partner with NatureScot's marine and terrestrial ecosystem experts, collaborating to develop a revolutionary environmental asset monitoring and management solution based on InformedINSIGHT© – an open standards-based data integration and analytics platform, which allows organisations to turn data science into real world decision support.
The Challenge of Meeting 30 by 30 in Scotland
Scientists have been warning that we must take action to protect land, rivers, lakes and wetlands, if we are to bolster resilience to climate change: they sequester vast amounts of carbon from the atmosphere, as well as provide broader benefits for vulnerable species and support healthier and safer lives.
To meet the commitment, NatureScot must increase the geographical coverage of protected areas by over 60%. NatureScot's experts currently spend hundreds of person days a year performing detailed surveys on protected areas which span millions of hectares of Scotland's land and sea. It's simply not possible to monitor this increased area with existing methods and resources: technology and innovation are needed to find a solution.

Harnessing Existing and Future Data to Flexibly Monitor and Manage Protected Areas
Informed Solutions hand-picked a multi-disciplinary team of User Researchers, Data Scientists, Earth Observation Experts, Cloud Architects and Service Designers. Over an accelerated innovation period these experts worked collaboratively with NatureScot's scientists, exploring the 'art-of-the-possible' and developing a first-of-its-kind environmental asset management platform called InformedINSIGHT©.
Through rigorous phases of discovery, research, user-centred design, proof of concept and validation, the platform brings three key capabilities to the NatureScot team:
It will integrate and make sense of the ever-growing range of data available to NatureScot, including satellite imagery, citizen science and new survey techniques such as eDNA. It will combine this with Machine Learning and Natural Language Processing techniques to unlock valuable information held in hundreds of thousands of historical documents.
It will unify and enables analysis of these, often disparate, data sources to categorise areas, identifying potential risks through the use of artificial intelligence. NatureScot will be able to build a whole-of-country view of priorities and risks to help support operational decisions and planning.
Finally, the platform will support scientists in evaluating the condition of different areas, providing a shared view of status that underpins collaboration between staff and stakeholders to develop informed mitigation plans.
These capabilities help NatureScot prioritise action and optimise their resources to meet current and future needs. It also allows them to monitor progress or changes in the state of protected areas over time and gives them the ability to analyse new sources of data to strategically plan future work and investment.
Now progressing to an operationalisation phase, the platform is an exemplar of applying data science in a highly practical manner to mainstream its use throughout an organisation, delivering tangible operational, as well as environmental, benefits.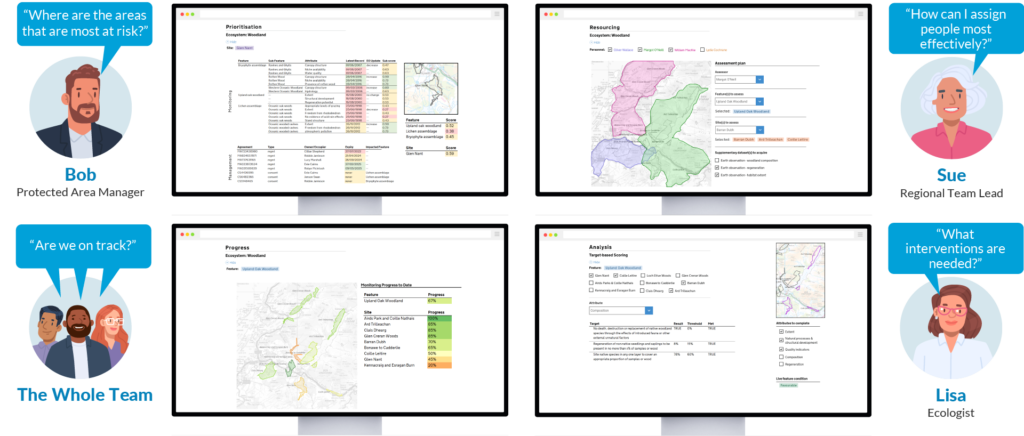 Partnership to Tackle the World's Greatest Challenges: Shared Goals and Developing a Culture of Learning and Innovation
Responding to critical and dynamic challenges such as biodiversity loss and climate change requires effective collaboration between diverse, multi-disciplinary teams of experts within a strong culture of innovation. Dave Genney, Protected Areas and Surveillance Manager at NatureScot, expressed at the CivTech Demo Day in Edinburgh in June that the initiative had given his team a "glimpse into the art of the possible".
Likewise, the team at Informed Solutions benefitted from the expertise of NatureScot's passionate subject matter experts, helping us to continue to build on our thirty years' experience of supporting organisations in the environmental sector to deliver impactful solutions to pressing challenges.
This work is at the heart of our mission to use tech for good.  We believe that the innovations developed here could have wider-reaching impact, presenting incredible opportunities to other organisations that could benefit from ingestion and unification of rapidly emerging data sources to inform faster, more efficient decision-making around land, marine and other assets.
To find out more watch the video below of our presentation of our solution at the CivTech 8 Demo Day in Edinburgh on 27 June 2023.