Alice King joined Informed Solutions as a placement student from university in 2017 and then returned as a graduate in 2019, progressing to the role of Senior Engineer.
Here, she talks about the favourite aspects of her role in the Project Services team, working on a variety of complex digital projects that help improve our environment and make the world a smarter, safer, greener, and healthier place:
There are a wide range of benefits that come with a career at Informed Solutions, from dedicated skills development and training to a supportive, flexible working environment. Reflecting over my last five years at Informed, I have highlighted those that I have found most valuable, allowing me to grow my expertise in my field of interest and making a real difference as part of important government projects.
Freedom to Innovate and Influence Important Projects
First and foremost, one of my favourite aspects of working in a technology-agnostic consultancy is the ability to architect and deliver innovative solutions using what our communities of practice and clients consider to be the best-of-breed technologies. I've been given opportunities to work across many different full-stack technologies, including architecting cloud-native solutions in both greenfield and re-platforming projects.
Added to this technical 'freedom' is the value I place on the positive social impact of the work I am doing. I've been able to work on projects such as the national Clean Air Zone platform and with clients such as the Criminal Injury Compensation Authority where I know I'm helping to solve real world problems like making sure the air we breathe is cleaner, and ensuring that people who have been victims of a violent crime in England, Scotland or Wales are compensated.
Active Communities and Tight-Knit Teams
At Informed Solutions Communities of Practice have been created to span software engineering & architecture, DevOps and data science, and complementary disciplines like service design and delivery management. These are great forums to share and solve practitioner problems, discuss new tools and techniques, and feed in insights and learnings from industry events and projects. I've also spearheaded a new learning initiative called CodeGym: a monthly social (accompanied by pizza) where we solve new and interesting problems, strengthening our practitioner relationships across the organisation.
We work in close, collaborative, and diverse teams. Part of my role that I really enjoy is coaching and shaping a great technical practice with more junior colleagues as well as constantly learning from the most experienced team members.
Support, Training and Flexibility
The support and attention to your career and your development at Informed Solutions is significant. Every employee is given a coach, which I find to be a great relationship for discussing everything from minor day-to-day issues to how to approach long-term career goals.
Through the InformedACADEMY© learning and development framework, there's also the opportunity to receive training, industry certifications and formal accreditations, which further your career goals. For instance, I've been able to achieve AWS Solutions Architect certification this year, which has helped develop my confidence and shape my thinking when designing new solutions and features.
I also am very appreciative of the flexibility of our remote working policy – A team was developed during lockdown to design our return to the workplace strategy. What we have created is a sensible and egalitarian approach to remote working, which gives people the chance to work together in the office, whilst affording the flexibility to remote work. What is most important about our approach is that everybody takes responsibility to work effectively and that the approach is fair for everyone at the company.
Join Our Team
Alice and our talented project teams have been at the heart of the work that helps Informed Solutions to deliver outcomes integral to its purpose and vision – leveraging advancing technologies to innovate, transform, and build digital solutions that will help to improve our society and economy as a whole.
If this sounds like a career you would be interested in pursuing, please get in touch with our recruitment team to find out more about which role could be the perfect one for you at our practice.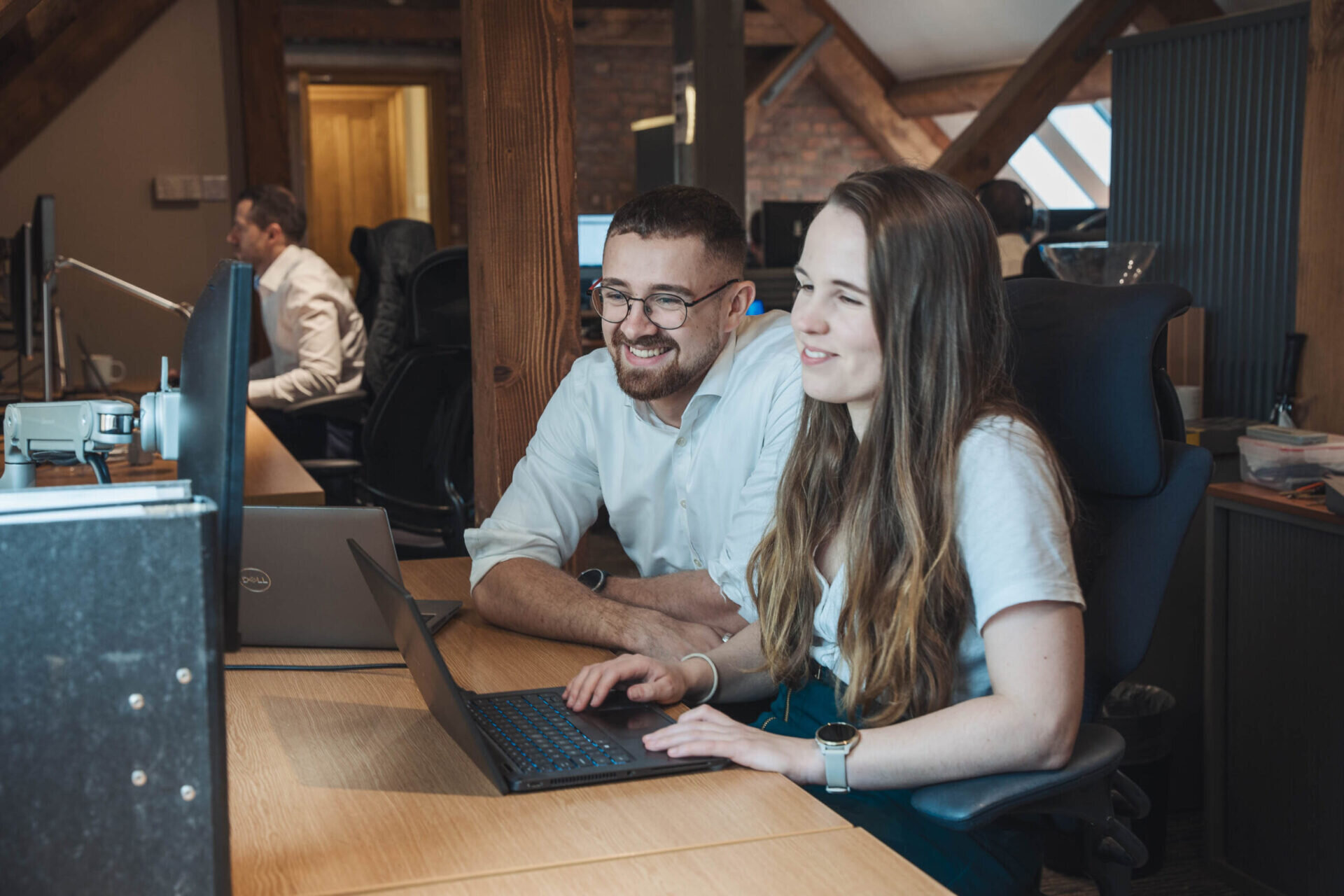 Become Informed
Do you want to develop, grow and be rewarded at a Great Place to Work®?