Having graduated from the University of Manchester with a Masters in GIS, Annabel Ankers was invited to join Informed Solutions as a Technical Consultant on its Graduate Programme.
Here, Annabel describes how it is key to maintain a work-life balance in your professional career and offers some guidance on how to approach it.
During my first 21-months at Informed, I have been provided with the perfect stepping-stone to transition from education to a professional workplace. I have also had the opportunity to work on numerous projects with many colleagues and clients, where each has provided me with the opportunity to develop a wide range of skills through different roles, which have included development, user research, and business analysis.
This rounded experience has provided me with a great foundation for navigating a career in technical consultancy. What the breadth and depth of experience has also taught me is the concept of fairness (what's fair is fair for everyone), the value of teamwork, and ensuring that everyone is able to maintain a healthy work-life balance.
Navigating My First Professional Job
University provided me with the experience of learning to become independent and how to manage my time efficiently, but when I started a full-time job, I had to adjust to new ways of balancing work and life outside of it, as suddenly I had less free time than I'd had previously.
Experiences which are now part of my everyday life were originally a novelty when I first started working, including the daily commute to and from work, learning to manage my own workload, delivery, and schedule against client deadlines, whilst helping the teams I am part of deliver effectively and have access to time to live life outside of work.
As my responsibilities have become greater and more varied during my time at Informed, I have had to adapt and develop methodologies to make sure I strike the right balance. Being part of a team brings support and pressure in that each member works hard to maintain the optimum quality of service and delivery, which can take time. Certainly, getting things right and delivering on time can lead to a stretch because you are learning so much, you want to make a good impression. Thankfully at Informed, ensuring everyone maintains a healthy work-life balance is actively encouraged and regularly checked and discussed.
What Does a Good Work-Life Balance Look Like?
In truth, I don't believe any amount of research could provide me with a definite definition of what a 'good' work-life balance looks like. I think it varies from person to person – what might be a good balance for me, might be a bad balance for others.
Reflecting on this and thinking about conversations I've had during my career coaching sessions at Informed and with other colleagues, my belief if that a good work-life balance consists of maintaining a clear divide between work and non-work hours during the day. This, of course, includes retaining focus during working hours, but it also includes spending time at lunch chatting to colleagues in the breakout room about their plans for the weekend, or making the most of any warm and sunny days by eating lunch in the park.
I also enjoy the post-office socialising aspect at the company, either at the friendly Informed Netball or Football games, the weekly Friday evening pub trips, or the ad-hoc events we get up to such as going to Ice Hockey matches or taking part in challenges to raise money for charities.
Informed's hybrid working policy has also provided everyone at Informed with the flexibility to spend time away from their desks – I particularly enjoy running and cooking. Hybrid working has greatly improved my work-life balance, but it can also blur the lines between work and home, especially with the ease of being able to work longer hours when no-one else around you is packing up and heading home at the end of the day. This is one area I've had to adapt my approach, and I now try to make sure I turn my laptop off at the end of the day, so I'm not tempted to send 'just one more email' if it isn't needed by colleagues or clients.
My Top Tips for Maintaining a Healthy Work-Life Balance
Although it will vary for different people, here are some of my top tips for maintaining a good work/life balance, which I have learnt from my coaches and colleagues, and which works for me:
Learn to say no – you can't do everything at once, saying no is a crucial skill for ensuring you maintain a reasonable workload and life balance. From my experience, when my workload was becoming too much, I was able to speak with colleagues to communicate this, which resulted in others picking up tasks I didn't have capacity to complete. This help is reciprocated when others have similar capacity issues.
Draw the line between work and home – I understand this can become blurred with hybrid working but if you work from home, try to keep a routine, make a dedicated workspace, and switch-off when the working day is over.
Make the most of your commute – I try to spend the time travelling to and from work unwinding, either by listening to music or a podcast.
Socialise with colleagues outside of the office – as mentioned before, socials are a great way to get to know colleagues outside of work, and aids in building relationships. If your workplace doesn't currently have sports teams or other type of socialising, consider organising something.
Exercise – a key activity I like to do after work and during the weekends, such as running and walking. Exercise, as well as maintaining physical health, is vital in maintaining good mental health and provides the opportunity to give the brain a break.
Take breaks – breaks are key for preventing burnout and maintaining productivity, and an hour lunch is the perfect opportunity to recharge. Be mindful of this if working from home and I would recommend not eating at your desk where possible.
Make time for your friends and family – make sure you set time apart to catch-up and keep in touch with friends and family, don't let your work become all-consuming.
Take holidays – It's important to take every opportunity to experience new things, whether that's travelling to a new country, or spending you days doing what you enjoy most. Here at Informed, we have a great holiday policy of 25 days a year plus bank holidays, and I intend to make the very most of them!
If you're just starting out in your career then finding the correct work-life balance is exactly that, a balance. As my career continues here at Informed, I look forward to all of the projects I will get to work on, and the further development of my knowledge and skills within technical consultancy.
On the flip side, I look forward to travelling more, exploring new places and creating new experiences with my friends and family. As I progress, my methodology for maintaining a good work-life balance will evolve, and it's something I will be sure to reflect on regularly and adapt over time!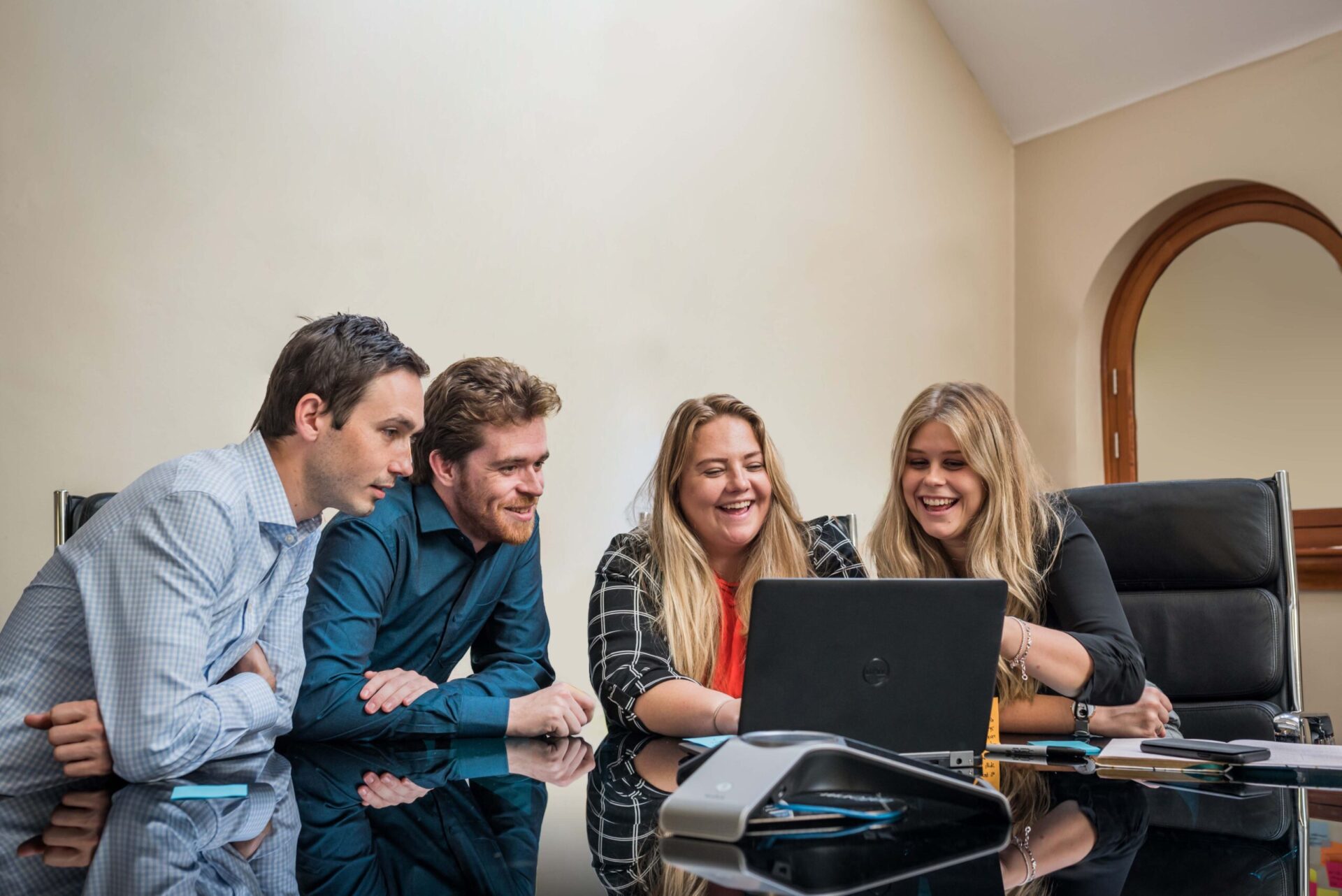 Become Informed
Do you want to develop, grow and be rewarded at a Great Place to Work®?